The Social Assurance 2021 Marketing and Compliance Report
---
In our 2021 Social Assurance Marketing and Compliance Report, we further uncover industry observations and insights garnered from our annual industry survey and evaluate where we have been, where we are now, and where we anticipate banks and credit unions are going.
Our report covers the following areas to serve as a tool for banks and credit unions to help inform marketing and compliance investments and evaluate your current and future practices based on industry trends.
Marketing and Compliance Technology
Marketing and Compliance Challenges
Marketing Budget and Areas of Focus
Online Reputation and Review Management
Marketing Channel Mix
CRA and Community Development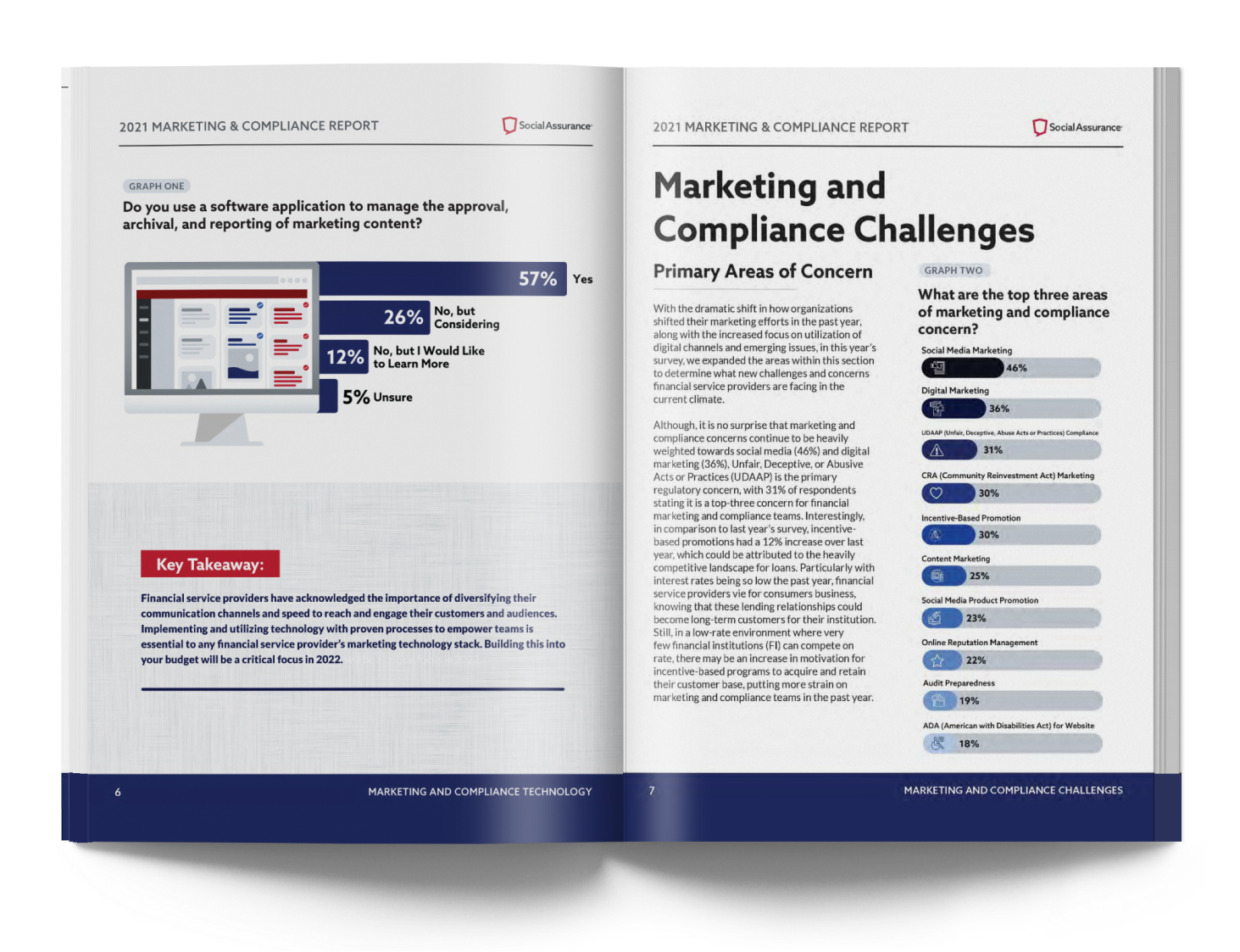 Fill out the form to the right and get your 2021 Marketing and Compliance Report now!